Pin It
My son's school had their annual festival day today.
It's one of those huge events with rides and bands playing and a load of stalls for you to spend oodles of money and plenty of opportunities for the kids to fleece you under the guise of 'but it all goes to supporting my school mum".
*Ahem* Yeah.
It's a community kind of thing, where all the parents chip in to make stuff and man stuff and hand over money and stuff to the kids and just generally ensure that it is as big a success as it can be.
We were also asked to provide baked goods... with strict instructions for them to be 'home baked goods' none the less.
That's cool, I don't mind getting my bakers hat on for a good cause... just not when my flipping son tells me at 8pm the night before!
So on the way home from sports training last night, a mad dash to the shops was required with a moaning teenager in tow to purchase some authentic looking replicas of home baked goods.
"They are supposed to be home baked mum" he whined to me as we trawled through the bakery section looking for rustic looking homey style stuff. "HOME BAKED" he insisted with an exaggerated eye roll.
"Meh, heaps of people will be doing this" I assured him. "I'll just make them LOOK home made" I added as I threw a mixed pack of king size muffins into the trolley.
And I did manage to make them look home made... well sort of.
I got up early this morning and took the muffins out of their packaging, roughed them up a little and wrapped them in baking paper and a cardboard box.
"See!" I declared as the teenager stood in the kitchen staring at me in disbelief.
"But that's cheating mum" he stated with shock and disgust dripping from every word.
So I added a note to the muffins, you know just to keep everyone on the straight and narrow and all that.
Pftt. Nailed it, kinda... sorta... yeah OK not really but whatever!
Apart from a little school mum cheating.. or as I prefer to call it 'working mum short cuts', I also broke another rule when I played hookie this week and gave myself an afternoon off work and caught up with some lovely bloggy friends at Hugos on Manly Wharf instead.
I had the pleasure of introducing these lovelies to the selfie stick.. much to the amusement of the waiters and other patrons.
What can I say... a bloggers gotta do what a bloggers gotta do and all that!
I figure this will probably be the last time I will manage a whole afternoon off for a while given we are about to throw ourselves head first
into the renovations of our new venture
, so why not do a proper job of it and wag it in style.
The sun was shining, the weather was warm and it was the perfect day for wagging by my standards... although if my kids are reading this - I will totally deny it all and I'll even add in this for good measure "children - wagging is WRONG. don't do it.. nothing good will ever come of it and you WILL get caught".
OK?
OK!
I've been a bit of a crap mum this week. I have been cranky and bossy and pretty much flying the flag on behalf of the fun police.
I just don't get how my children manage to lose so much stuff though - like mouth guards, mobile phones and one half of a pair of shoes!
My patience has been running lower than usual (it's not normally high to begin with) and when the youngest boy threw a totally banned word at his brother this week, I completely flipped it and pretended to call the police on him.
YES yes I know it is wrong, and YES yes I know that it makes the police look like the bad guys and creates unnecessary fear and all that, but in my defence I... yeah well OK I don't really have any defence except that I was shocked and desperate and I just really needed to make a point.
I'll go hang my head in shame now if it keeps everyone happy.
Fortunately there is someone in our family who knows how to set a good example - the lovely hubby.
When he brought home this bunch of flowers for me this week

I heard our oldest boy tell his brothers 'take note you guys, Dad knows how to keep his lady happy'.
He sure does and I just want to take this opportunity to thank him again - from myself and on behalf of our future daughter in laws. You are a keeper Carl!
How bout you - have you ever cheated on the 'School Mum' thing?
You know like forged some homework for your kids or pretended that you baked when you really just unwrapped?
Have you ever played hookie from school or work?
Do your kids having a habit of 'misplacing' a ridiculous amount of their stuff?
Alright, time to share some lovely links I stumbled upon this week just gone and spread a little bloggy loving around.
This week is was so hard to narrow my picks down because man there are a whole bunch of inspiring clever clogs in the blogosphere.
Here's just some of the things that caught my eye this past week.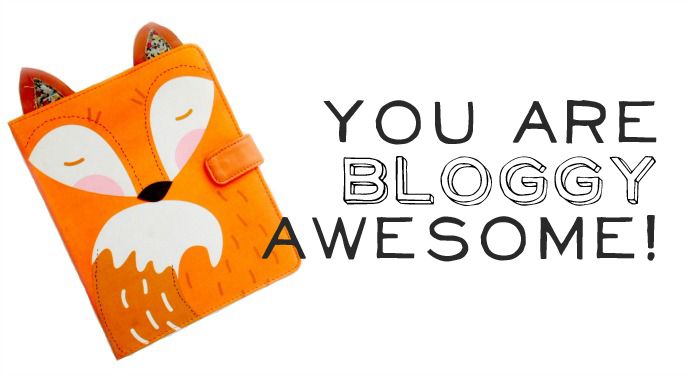 Clockwise from Left to right
1.
Savoury Parmesan French Toast - Oh HELLO! Sunday brunch sorted thanks to Dancing Through Sunday. Never in a million years would I have thought to make savoury French Toast... until now!
2.
I have been completely lusting over tulle skirts lately so when I spotted this DIY Tulle skirt from A Beautiful Mess, I took it as a sign from the universe that I need one of these in my life.
3.
I have a major style crush on the whole Scandi theme, and so I have spent a lot of time lately pouring over images of Scandi style decor and this one shot by
Hannah Blackmore Photography
and styled by Claudia Stephenson for Adore magazine sent my lust into overdrive.
4.
Last but not least - everyone needs a Neon cactus in their life.. you know just because! This DIY Neon Cactus by Shrimp Salad Circus is now officially on my project list to do list.
I also just wanted to do a special shout out for the gorgeous Leah from
SnappyStreet Photography who launched her new website this week
.
Leah's work always leaves me lost for words - I freaking love her style and her eye for photography.
You can also follow
Leah on instagram here
.
OK you guys, time to introduce you to this week's fabulous guest hostie -
Jenni from Styling Curvy
. For those of you who haven't yet discovered Jen for yourself, she is one big bubble of gorgeousness so make sure you pop on over and say hello.
Link up your favourite post from the past week and then if you get a chance, pop around and say hello to some of the other lovely linkers.
The Weekend Rewind
blog hopping party starts every Friday night at 8pm and links will close on Sunday night at midnight. Link up here or over on Bron's blog (Maxabella Loves) or
Kelly's (at A Life Less Frantic
).
It does not matter where you link as your link will show up in all 4 places.
Have a great weekend you guys.