Pin It
So it is zero minus six days until Problogger starts and the butterflies are having an orgy in my stomach right now.
For my non bloggy readers - Problogger is an annual national conference where bloggers go to talk and learn all things blogging and meet up with our blogging buddies. That sounds like a whole lot of bloggity blog blog blog right?
It is and I believe it is going to be awesome!
It is also the first major blogging conference I have ever gone to and I may or may not be slightly pooping my pants at the prospect.
Now is about the time the nerves would get the better of me and I would chicken out and pull the plug. I've done it before... chickened out that is.
You can read why I don't normally go to these sorts of things here
.
I am literally terrified of being left on my own in a room full of people, despite the fact I am going with my gorgeous pal
Tessa
and meeting up with so many awesome people I already know in person and online.
I am terrified of making a complete fool of myself when I get a little overexcited and put my foot in mouth (which by the way is something I am way
too
good at).
I am terrified of meeting new people and them not liking me.
I am terrified of saying hello to someone and being snubbed.
And I am terrified I am going to
eat a shitload of mints
because I am nervous and then suffer from a bout of thatwasmysqueakyshoe/noitwasactuallymysqueakybum as
well as the
verbal diarrhoea I pretty much know I'm gonna get.
I know that I am not giving enough credit to the gorgeous people who are going to be there and trust me, it's not them at all, it's totally me. It's how my anxiety tends to do a number on me - by taking a niggling worry and turning it into this mammoth big issue inside my head.
I
am
going to go though, and I am NOT going to spend the whole time hiding in the bathroom if I can help it.
If you do happen to see me hiding in there, you have full permission to slap me over the back of the head and drag me out. I'll be the short ass one making all kinds of ridiculous excuses about adjusting my bra strap, washing my hands or needing to fold the corners on the toilet rolls.
Oh and for the love of God, please keep those mints away from me.
Are you going to Problogger?
Are you as nervous as I am?
Wanna meet me at the bar for a big old nerve dousing?
Speaking of bloggy awesomeness - today was a big day for my fabulous pal Louisa from +Brand Meets Blog as she has launched her Brandlicious course - a step by step guide to making brands falling in love with your blog and

take your relationship with brands to the next level.

Click here for more info on Brandlicious.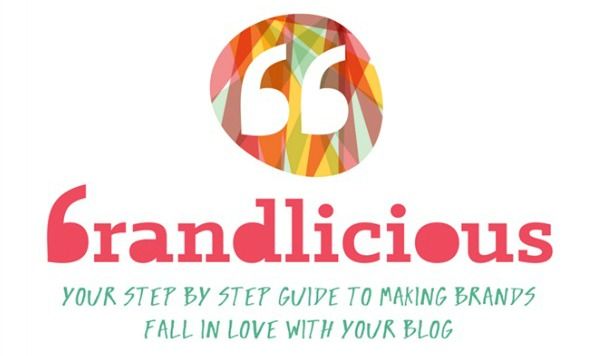 It does not matter where you link as your link will show up in all 4 places.