Pin It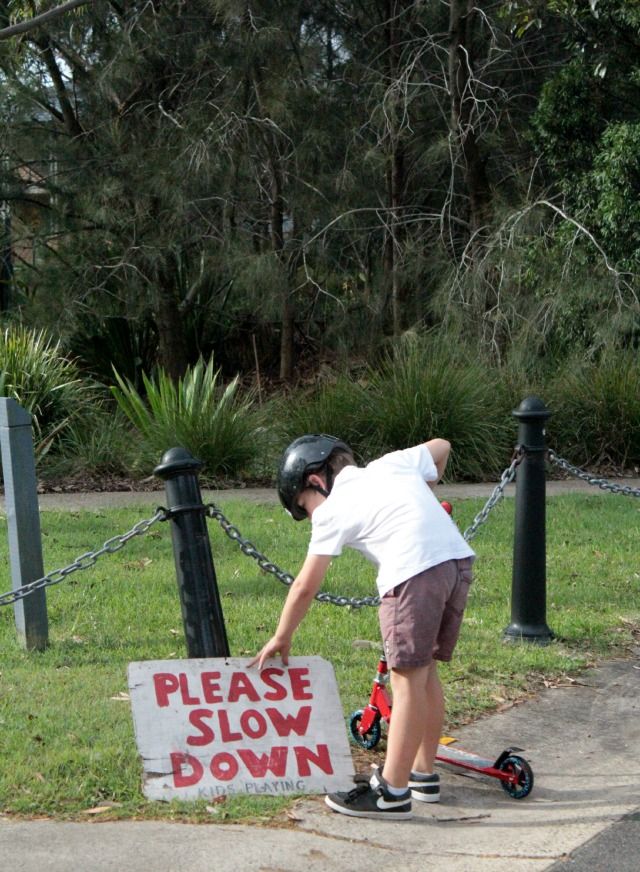 ***THIS GIVEAWAY IS NOW CLOSED***
For the love of God dear children, please slow down!!!!
I'm not talking about about slowing down time... although that would totally be a bonus. Nope I am referring to just slowing down the manic and exhausting speed in which you race through each and every single day of the holidays.
Seriously the energy you are spending is draining mine quicker than I can drain a G&T... and that's pretty damn remarkable.
What gets my tired old excuse for a brain in a pickle is the things they actually have the energy for and the things they don't.
For example; they have the energy to tear the house apart only moments after I have it returned to some kind of socially acceptable state. But do they have the energy to put a basket of folded clothes away into their drawers?
Nope, not until I have a hysterical outburst on their bedroom floor and then they do it out of pity.
They have energy to build insane skate and scooter ramps and master new tricks on them along with what seems to be every other child under the age of 12 they could possibly find in the neighbourhood. But do they have the energy to pick up the million and one empty icy pole wrappers and Paddlepop sticks from the front lawn?
Nope, not until I have a hysterical outburst in front of the neighbourhood kids and they do it out of sheer embarrassment.
They have the energy and the appetite to strip a pantry bare within a day of it being filled. But do they have the energy to make themselves a cheese sandwich for lunch?
Nope, not until I have a hysterical outburst and start pegging cheese slices at them and then they do it because they feel sorry for the cheese.
Come evening the energy levels are much lower... thanks heavens. There is barely enough energy left to drag their tired butts to the bathroom to shower and brush their teeth ... and yet they choose to use any last skeric of battery power to scream at each other, belt each other silly with stupid inflatable hammers, conduct spectacular meltdowns and get out of bed at least 158 times before I finally lose it and retreat to my bathroom corner with a cup of coping cordial and a blankie.
Am I doing this all wrong? Am I too lenient or am I putting too much expectations on them? Is my mission to wear them out actually working against me, or am I simply not wearing them out enough?
How are you coping these holidays?
Are you surviving or are you ready to be committed and be my padded cell roomie?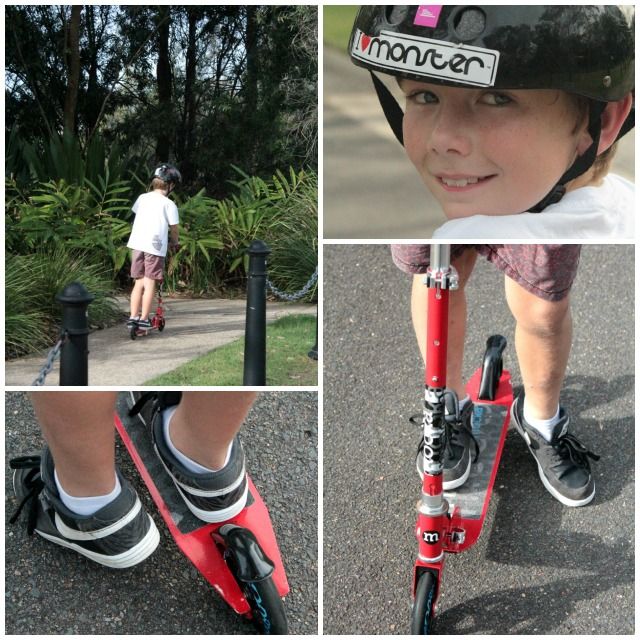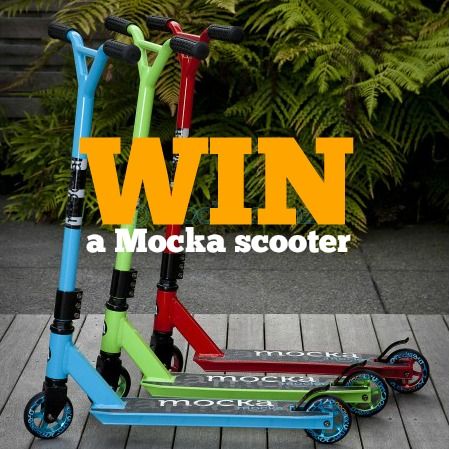 The gorgeous gang at
Mocka
sent one of my boys an awesome Zed Scooter to try and out and hopefully wear him out too. Lucky for you guys they also want to give someone else a chance to win one for your energetic kids!
So I have a
Mocka Zed scooter
up for grabs for one lucky little person and the winning munchkin gets to choose their choice of colour.
All you need to do to enter is leave me a comment telling me your favourite way to wear your kids out in the holidays and then follow the prompts in the Rafflecopter widget below.
The competition is open now and closes next Tuesday at 11.59pm AEST.
a Rafflecopter giveaway