Pin It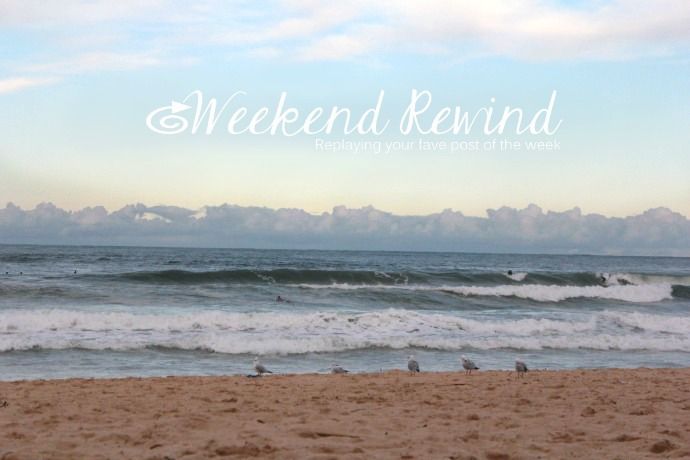 A year ago yesterday, I stood on the edge of a complete breakdown.
The life I had been living, and everything I knew to be my life, came to a sudden grinding halt.
Paralysed with fear I found myself in a place where I was terrified to step forward but at the same time I knew there was no way I could turn back. That was the day that will forever in my mind be remembered as the day I CHOSE HOW I was going to live my life from that day forward.
For those of you who are newish to my blog and are interested,
you can read the full story here
and the
follow up to it here
.
Honestly, I cannot truly believe it has been one whole year since all that went down.
A YEAR!
I often get asked how it's going since I made that life changing decision and I know it is so totally self absorbed, but I just wanted to write a follow up post to fill you in on how it's been... you know a year on and all that.
When I look back I still get a buzz from the fact that I had the balls to do it... or then again, maybe it wasn't balls, maybe it was the actions of a desperate woman. Either way it was the best damn decision I have ever made in my life (apart from saying yes when my hubby asked me to marry him, which is of course a given.)
Turning my back on the corporate world and a 20 year career was something I had fantasised about, but never actually believed I would have the guts to carry through with. Security, a constant income and an identity all wrapped up in a fancy job was all I knew. But I also knew that I was beyond miserable and wasn't living.
I was merely existing.
A year on... have I achieved everything I wanted to achieve?
Yes and No.
A cryptic answer I know, but I haven't crossed everything of the list and the list is forever growing. But then that's good right? You should always have goals and things to look forward to.
At the very beginning at the top of my list - was letting go of the ridiculous notion that I could do it all and be it all. Life has a way of continually proving to me that this is a fact you cannot deny.
You simply
can't
do it or
be
it all to everyone. If I'm completely honest with you, there have been times since then where I thought "Hell yeah I'm nailing this" and I found myself getting cocky and attempting to salvage the superwoman cape from the ashes. But life has a way of putting you back in your place pretty darn quickly.
Most importantly, I have been there for my kids which is the one thing I most wanted to achieve. And although there have been days where they have been relentlessly turdish and I have wondered what the hell was I thinking? There is no denying that I have enjoyed sitting in their classroom and doing craft with them, chatting with the other parents at sports practice and I have thoroughly enjoyed taking a seat in the front row of their school performances and cheering them on embarrassingly loudly.
I started my own Social Media and Brand Development business so that I could help the small to medium businesses survive and thrive in a world where the corporate heavy weights continue to reign. These days I get to work with a handful of incredibly inspiring companies. Apart from the fact that I get to do a job that I truly love to do with every bit of my being, I have also been lucky enough to make two beautiful lifelong friends who continually encourage me and support me in more ways than they realise -
Kate
&
Tessa
.
I get to write every day, whether it be here on my blog or Kidspot or one of the other businesses and sites I freelance for... and that quenches a creative thirst I never even knew I had.
I get to craft shit whenever I freaking feel like it! For Reals!
There have been rocky points along the way, like
when I thought I was invincible
and then very quickly learnt
that wasn't the case
.
Money has definitely been tighter, although walking away from a Corporate paycheck I knew that would be the case. I knew as long as I made enough to meet our needs, we would get by.
As a family we committed to tightening the belts and cutting out many of the non essentials so we could make this work. What we have come to realise is that whilst money is a necessity to basic living, it doesn't buy you the time to be with your family, it doesn't give you the that virtuous freaking satisfaction you get when you bake something for your family for afternoon teaand it doesn't give you that awesome buzz you get when you walk along the beach in the middle of the day and realise "Hot diggety there is no boss clock watching me. I am the freaking Boss".
I haven't yet mastered the art of saying no.
I haven't yet learnt to master the work and family life balance.
I haven't yet written my book.
I haven't yet learnt to stop wasting a good worry on nonsense.
And I haven't yet learnt how to completely switch off and just be quiet and still.
But there is still time and with practice and commitment those things will come.
Someone asked me only yesterday if I have any regrets about leaving my corporate job and all I could think was "Are you F**king kidding me? NO!"
The best thing I could say to anyone who is contemplating making such a dramatic life change actually came from a card I was given a year ago - "Leap and the net will appear".
Trust me on this... if you want it bad enough - you will MAKE it work.
Have you made a huge decision lately?
How's it working out for you?
OK enough of my rambling. I have been an absent blogger this past week and have been awful at replying to comments and visiting blogsand I'm sorry. But I am looking forward to catching up with what everyone has been up to this past week.
Let's get this blog hopping party started but before we do - a big hello to my gorgeous fellow hosts
Bron
and
Sonia
.... Sonia has an awesome giveaway running so make sure you check that out, and Bron... well Bron is just simply awesome full stop so THERE! :)
Link up your favourite post from the past week and then pop around and say hello to some of the other lovely linkers. The Weekend Rewind blog hopping party starts every Friday night at 8pm and links will close on Sunday night at midnight. Link up here or over on Bron's blog (Maxabella) or over at the other Sonia's blog (Sonia Styling). It does not matter where you link as your link will show up in all 3 places.
Course Correcting
That Damn Holiday Energy and A Scooter Giveaway from Mocka